Podcasts
DRUMMER magazine originally launched in Los Angeles in 1975 and ran until 1999. It was the largest American leather magazine and it has arguably created the leather movement as we know it today. It has featured writers and artists like Tom of Finland, Rex, Robert Mapplethorpe, and Samuel Steward.
We re-launched in October 2019 as a quarterly magazine at Drummermen.com, and now we have a podcast. Every month we'll be bringing you the most provocative tales come to life from the pages of this legendary magazine.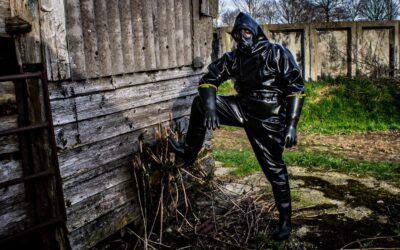 Episode #001 Story by: Kevin Clarke October 24, 2020 Episode Description In episode one, rubber man, Kevin Clarke, who is a regular contributor to the magazine tells us how he discovered his heavy rubber fetish and found other rubber men.