Message from Your
Digital Media Manager

It's been an honor to redesign the new Drummer website and hope I did justice to what I consider to be a leather legacy.   I was blown away when I found out that there were scanned copies of each of the first 214 issues and was tasked with finding a way to display them.  As I went thru them starting with Issue #1 published in June 1975, I knew these were something special.
As a tribute, I designed custom artwork  you see on this page for the new "Origins" page using the historic covers from the first 100 issues.  These issues are not just a part of leather history, they are part of my own history.
Coming out in the early 80's in the San Francisco Bay Area, I was always drawn to the leather culture that dominated the South of Market district. Drummer had a major influence on me as a young man and it's edgy content helped me navigate my path.
Drummer is more than a magazine, it's an institution that stands for something we all want – acceptance, unity and the freedom to be different.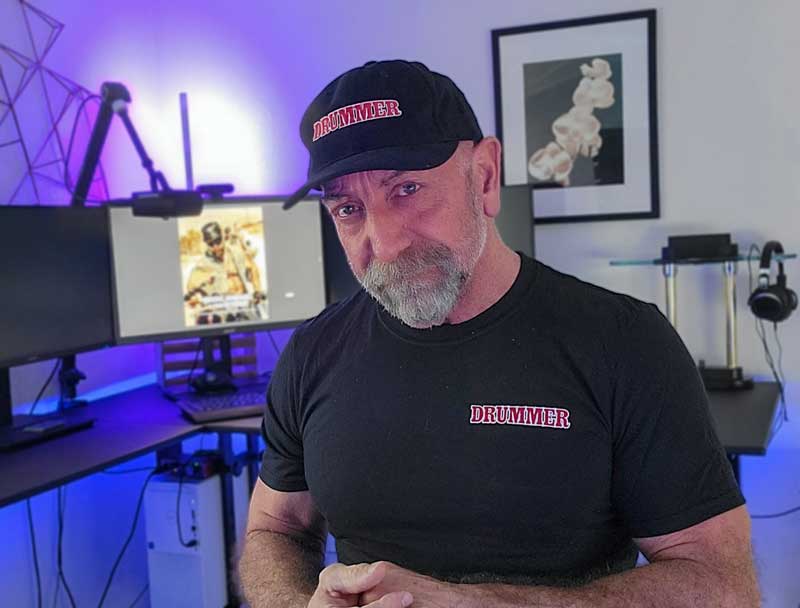 Scott Tambling
Digital Media Manager